Seishun Juu-hachi Kippu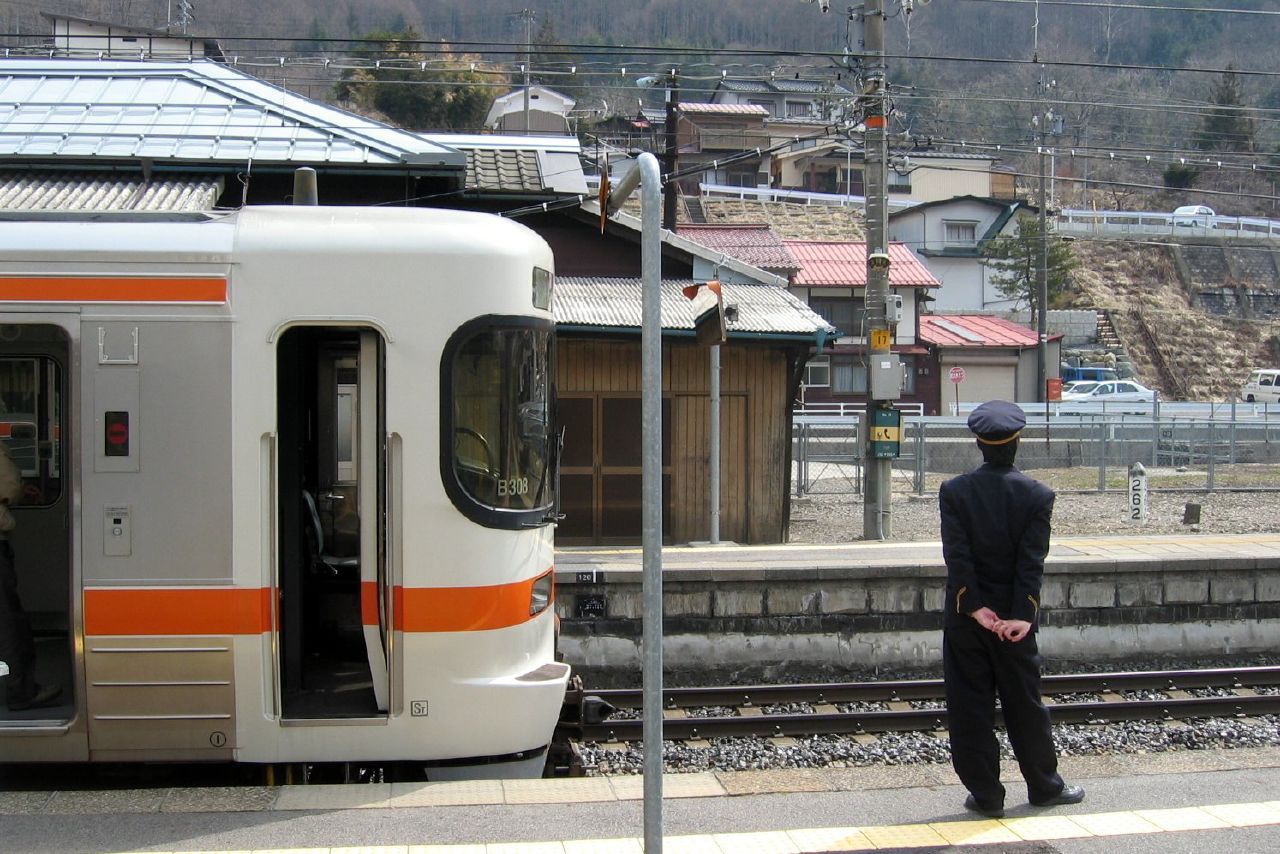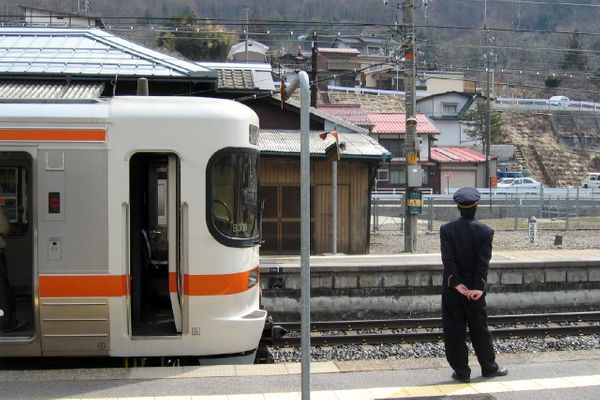 The Seishun Juu-hachi Kippu (Youth 18 Ticket or 青春18きっぷ) is a little-known JR ticket that is a boon for the budget conscious traveler. It is especially great for those already living in Japan on Instructor or Student visas, who are unable to qualify for its bigger brother, the unlimited JR Pass.
The Seishun ticket allows for up to five days of unlimited travel on JR local service anywhere in Japan. With careful management and some time on your hands you can literally travel from one end of the country to the other for less than 2000 yen. That's not to be sneezed at.
That said, this ticket is not for everyone. Its limitation to local and some basic express services means you will be spending a lot of time on trains. Additionally, if you are traveling long distance you will be forced to change trains every few hours as you hop your way towards your destination.
Generally, a standard express train will run betweeen major cities no more than three hours apart. Once you've reached the end of the line, you'll need to find the next express to the following major city. Traveling along the central corridor between Osaka and Tokyo takes around 7 hours on this ticket and between Kyushu and Tokyo, 17 hours.
In the end it depends on your budget and what you are looking for out of your travel.
Pros
Very cheap way to traverse the country
Awesome way to travel with friends
No limitations on where you go means you can hit up places most tourists don't
Cons
You will spend a lot of time on trains
Really, you will spend a lot of time on trains
Did I mention the amount of time you spend on trains?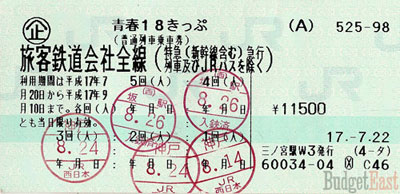 Travelling on Seishun
Remember the translation of Seishun Juu-hachi? Youth 18. As the name implies, when this ticket was introduced, it was intended for impoverished University and High School students. Even today, traveling during a Seishun period will mean running into hordes of Uni students carting huge rucksacks who are heading home for the holidays, or heading off into the countryside with their friends.
The Seishun 18 remains a very social way to travel. With four people sharing a single ticket and a bag full of goodies from the local convenience store, a day spent hopping from train to train passes in no time at all. In fact, there are whole magazines in Japan dedicated to exactly this pastime: planning extended trips with friends while using a Seishun ticket. For now let's look at how the ticket works.
How the Seishun ticket works
You purchase a single ticket that costs 11,500yen. On this ticket there are five sections, each comprising of one day's travel, from midnight until midnight.
You can use these five days in any way you please: whether consecutively or non-consecutively, alone or in a group. The following would all be valid uses of one ticket:
One person traveling alone for five days
Two people traveling together for two days and one person for one day
Five people traveling together for one day
It's entirely up to you, you just need to make sure that when you travel, you're traveling together with the ticket.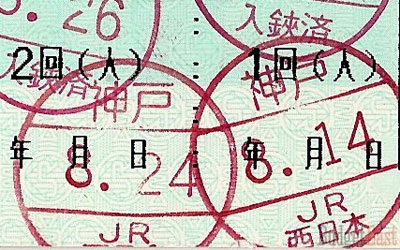 Period of Validity
It's also important to note that the Seishun ticket is seasonal and can only be used during three major holiday periods during the year. These usually fall on the same dates each year:
Spring 1st March – 10th April
Summer 20th July – 10th September
Winter 10 December – 20th January
Period of Sale
To make things even more difficult, you can only purchase the Seishun tickets prior to the commencement of the travel period. The general periods of sale are:
Spring 20th February – 31st March
Summer 1st July – 31st August
Winter December – 10th January
During the period of sale Seishun tickets can be bought at the Green Window (Midori Madoguchi) of any major JR station. Generally, any JR station larger than three platforms will have Seishun tickets for sale. Outside of the normal period of sale, Seishun tickets can usually still be bought from discount ticket shops.
Terms and Conditions
The Seishun 18 ticket is only valid for JR lines and on Local, Rapid, and some Special Rapid services. JR has a map of all the lines the ticket is valid on that serves as a useful point of reference.
You cannot use this ticket on any Limited Express, Special Express, or any train that requires a seperate express ticket. If you are found on a limited express train with only a Seishun ticket, you will be charged for the full price of the express ticket and also the relevant distance travelled locally, so it's important to make sure you've got the right train.
Additionally, you cannot use this ticket on any private line or non-JR service. Oh, and unlike the JR Pass, you cannot use the pass on JR buses or ferries. Phew, rules!
More information
You can grab further detail at JR's English Seishun 18 page or if you read Japanese, they also have a pdf description of the rules. Wikitravel maintain a useful page dedicated to the ticket with more detail on the few exceptions to the above rules.
Happy travelling, and make sure you've got your guide to Ekiben (駅弁) handy, you'll have plenty of time between trains to become a bona-fide expert.